Nursery Decorating Guide
$

9.95
On sale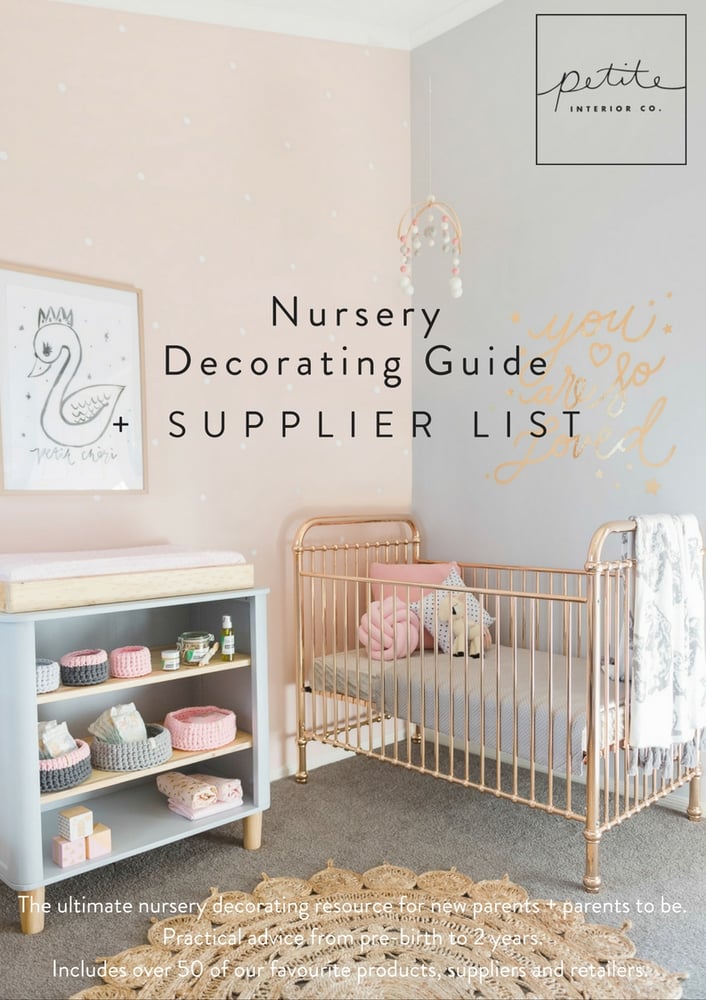 After designing and installing hundreds of rooms around the world, Bel Kurtz knows a thing or two about nurseries. In this e-guide, she shares practical tips for designing then bringing your nursery vision to life. From collecting your ideas, through to planning your layout and choosing the right size rug, this guide will step you through the processes that the professionals use when planning a nursery for a client. Overflowing with beautiful images, Petite Interior Co's Nursery Decorating Guide + Supplier List is the ultimate handbook for new parents or parents to be, when navigating all the inspiration that's available for their little one's first room.
Once you're ready to start decorating, you'll find over 50 of Bel's favourite suppliers, retailers and brands from all over the world in the back of the guide. Some are new suppliers and some have been used in many of our much loved previous projects.
Please note that this is an e-product, a physical book will not be sent.
Please ensure that you use a Paypal address with an email address that you currently have access to and plan to still access for the next 12 months. We are unable to change addresses in our system.
After downloading your book, please SAVE to either your device or your hard drive as our system only allows you to download the e-book THREE times. Please email us if you have any issues hello@petiteinteriorco.com.au and we will respond within 24 hours (Monday to Friday).
Due to the digital nature of this product, no refunds will be given.
NOTE FOR RESALE: All digital products, ebooks, downloads, resource material, videos and online content are subject to copyright protection. Each digital product, ebook, PDF, download, resource material, video and online content sold is licensed to a single user only. Customers are not allowed to copy, distribute, share and/or transfer the products they purchased to any third party or person. Fines of up to $10,000 may apply to persons found to be infringing on our copyright policy. In some cases, Petite Interior Co. Australia PTY. LTD. may encrypt, force password and/or stamp license details (including customer name, address etc) on it's digital products to ensure additional safety.