Dream Rooms by Petite Interior Co.
$

24.95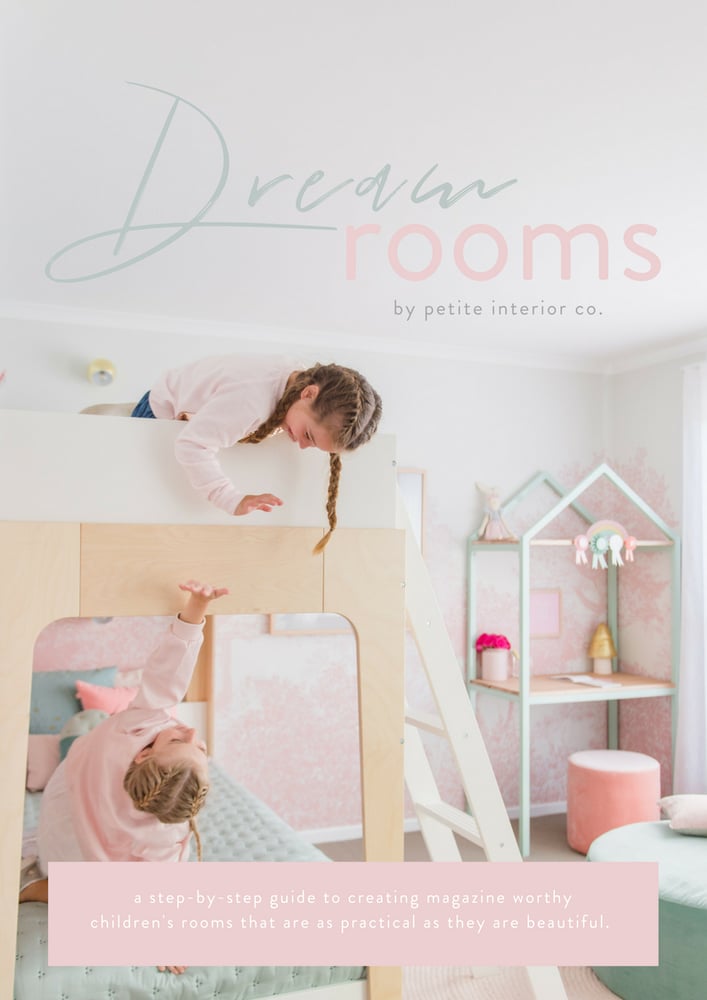 A child's room is so many things. A place to find some quiet time, a place to play, a place to get creative. A place to study hard and a place to keep all of their very precious possessions. Four walls can mean so much a to a little person and within them, memories will be created that will last a lifetime.

It's a place to close the door and dream about their future as a pop star or ballerina! Playing music loudly and singing their heart out into their hairbrush! (Surely that wasn't just me)? A place to model the solar system and think about all the planets they'll explore when they grow up.

It could be a place where you share your inner most secrets with your siblings. Or a place to curl up with a book at the end of a busy day with Mum or Dad.

We all know that children don't need beautiful rooms to be healthy and have a happy childhood and we do believe this with all of our hearts. However, if you'd like to create an oasis that functions well for your child and their interests, as well as your family, that will last them well into their teens, you've come to the right place.

Functionality underpins the entire Petite Interior Co. design philosophy, though, our rooms are best known for their good looks. But don't judge our room designs on their lovely appearance; it's what's inside that truly counts.

In this e-book I'm going to take you further into our design strategies than I ever have before.

Once you have the storage, organization and practical elements of your child's room designed, we'll show you how to make it beautiful. And not just 'oh isn't this a nice room' but jaw-droppingly, Pinterest worthy, incredible. At the end of this book, I'll also share my little black book of the best children's interior brands, retailers and products.
* 44 pages of inspiration
* New chapters on Organisation and Storage
* Exercises and Diagrams
* Over 50 of our favourite suppliers
Are you ready to create the room of your little one's dreams?
Let's do this together….
Bel x
Please note, this is an e-book. No physical book will be sent.